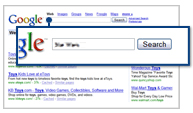 We are extremely happy to inform you that we will be able to offer Google Adwords coupons to each of our domain or website hosting customers;
The coupon values will be $100.00 and needs to meet the following terms of usage conditions:
Please email us at support@sibername.com for the Adwords coupon;
The offer is valid for Sibername customers only and 1 coupon per customer;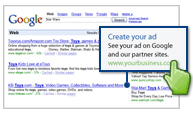 Terms and conditions apply for online advertising promotional credits:
[LIST=1]
You are eligible for promotional credit if you (a) are new to AdWords and have an AdWords account which is less than 14 days old at the time you enter your promotional code; or (b) are an existing Google AdWords customer but you enable a new feature or product in AdWords, as specified by Google in the voucher. The applicable eligibility requirement is specified in the offer you receive from Google.
Advertisers will be charged for all advertising that exceeds the promotional credit. Advertisers can suspend their ads anytime before the promotional credit amount is exhausted if they do not wish to receive additional advertising charges. Advertisers will not be notified once the promotional credit is exhausted.
Offer subject to ad approval, valid registration, and acceptance of the Google AdWords Program standard terms and conditions.
The promotional credit is non-transferable and may not be sold or bartered.
Offer may be revoked at any time for any reason by Google Inc.
Advertisers are responsible for the payment of any taxes incurred.
One promotional credit per customer.
You may be required to accrue a minimum amount of advertising spend and be successfully billed before the promotional credit is applied.
Use of the offer may be restricted to automatic payments billing options.
If you create your Google AdWords account in a different currency than the one in which your promotional credit has been awarded, the actual amount of the promotional credit may be subject to foreign currency fluctuations.
Offer valid only for sign ups through the URL provided for the promotion by customers with billing address in the United States.
Offer expires 3 months after the media containing your voucher was first issued or on the expiration date provided on the voucher (if any).
Your use of this voucher and/or the promotional credit constitutes your acceptance of these terms and conditions. Offer void where prohibited by law.
Sorry we put you through all this legal jargon!