Sibername Offers Complimentary, Quick and Easy Website Tools and Hosting to Canadian Small Business Users
Canada Build Your Business Online" Small Business Initiative and SiberName to offer complimentary website creation service to Canadian small businesses.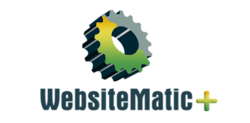 Ottawa,ON (PRWEB) May 29, 2013
Sibername (http://www.Sibername.com), provider of the award-winning WebsiteMatic website builderannounced today that it has launched a new program to offer complimentary website creation and hosting services to Canadian businesses. The program is designed to help small businesses establish an online presence, with website creation tools and no-cost hosting, to grow their business and connect with customers. Sibername offers easy-to-use tools for creating a professional website fast, with no technical knowledge needed.
"One of the difficulties of growing an online presence is the perceived complexity of creating a website. We are glad to provide simple tools to Canadian businesses looking to expand their presence online. As a small business website creation provider, we are excited to offer 'Canada Build Your Business Online' initiative," said M. Bulent TURKOGLU, Founder and CEO of Sibername. "A professional online presence is one of the best tools that a business can use to connect with their customers, promote their services and ultimately grow their business. By providing WebsiteMatic Website Building tool to Canadian small businesses for free, we want to help everyone get past the online barrier to entry quickly and easily."
Through the Build Your Business Online program, Sibername will offer a 1-page website, which includes all of the current free features. The program can be used with any domain name extension. Visit Sibername.com for more information and to sign up for the service.
Websitmatic is an award-winning website builder that makes it easy for small businesses, non-profits and everyday users to create a website, with no technical knowledge needed. WebsiteMatic's professional templates enable small businesses to create an online presence with an easy-to-use and flexible website builder, and hosting package. WebsiteMatic has over 5 Million registered users, 4 million published sites and is localized and translated in six different languages — English, German, French, Turkish, Italian, Portuguese and Spanish. Founded in 2000, the company is headquartered in Ottawa, ON, CANADA. For additional information, visit http://www.Sibername.com