About Us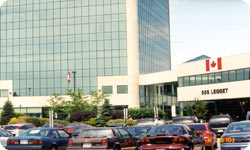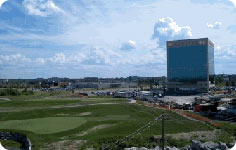 Sibername Internet and Software Technologies Incorporated
is an all Canadian company located in Ottawa, Ontario. Since 2000 we've been providing Internet consulting services to a wide range of companies and individuals requiring the implementation and hosting of new technologies for their online presence.
SiberName's mission is to be the best host of Internet solutions that help increase the "online sustainability and mobility" of small businesses, individuals and re-sellers. We offer perfect solutions for the Internet: Our domain and website hosting services are among the most affordable, secure and flexible in Canada. Our client support services have built us an international reputation and fueled our global growth.
What we believe in:
Customer satisfaction: To save you time, we strive to make our services as easy for you to use. If things go wrong, we fix them fast 24/7 Try us now!
Showcasing our clients: At Sibername we are always proud to showcase the success of our customers via our opt-in newsletter and blog site.
Creating opportunities: In addition to our local staff opportunities, we also have ongoing requirements for client referral agents worldwide.
If you or any of your friends or family members wish to get in touch with Sibername,
You can reach us at:
Customer Reviews:
12 Reasons to choose Sibername.com
We have three (3) physically separate locations in Canada where we keep your web site backups, which are taken daily. If any kind of local disaster happens, your files are safe on our redundant high-availability network. You won't lose your web site content, even in a worst-case scenario.

We are Engineers with Masters degrees in Computer Science and Electronics Engineering. The average Sibername employee has more than ten years of industry experience in high-end tech companies like Nortel, Alcatel, and others. We are a high-quality group of very well-educated people with an exceptional breadth and depth of experience in this industry: we are career professionals. And like you, we have families and children who drive our motivation to be and stay successful.

Our main focus is good service. We don't want to be aggressive. We don't want to grow exponentially and lose our focus on good support. We prefer to gain new business steadily through referrals from our satisfied customers, because that way we can control our growth and continue to offer everyone the top-quality services that keep our customers happy. Our main goal is to keep the lead in customer satisfaction.

We have been involved in the industry in 1995 - the very early days. You could call us pioneers.

We have been in business since the year 2000 and we are here to stay. We are not going to be sold or forced out of business. The founders are on-site, in our offices. We do our job with enthusiasm and don't plan to change our business. You will find us here as long as God permits.

Our network is the most reliable in North America. Our software is on the leading edge. To maintain these positions and our commitment to our customers, we upgrade our hardware and software regularly.

Our prices are affordable. We know there are cheaper service providers out there, but we don't have to drop our prices because we believe we already provide the cheapest service for the quality. Those other companies are either overwhelmed serving hundreds of thousands of clients or managed by high school students with no vision and little experience. Usually they also have hidden fees that you find out about only after you sign up. All our prices as shown are complete for a full-featured web service. We don't even add a service fee for credit card transactions which many companies do, only showing you on the payment page.

You get 24/7 support with fully featured hosting and an impressive 99.99% uptime average for a price of just $9.95 CAD per month.

We haven't had any cancellation requests due to dissatisfaction with our services from either new or old customers for years now.

We promise you that you will not need to search for another service provider if you choose us.

We know you have other things to do.

Let us help you to get the Internet-service part of your business solved for now, and for good.
Be Online and Stay Online with Sibername.com