(888) 333-3860 (Toll Free)
Knowledge Base
How to Upload my website from my computer to web
What is FTP tool
Before we start using FTP tool its very important to know what is FTP Tool. FTP stands for "File Transfer Protocol" and is a way to share files over a network. An FTP server ( hosting server) stores the files, and a piece of software called an "FTP client" is used to connect to the server to download or upload files. There are stand-alone FTP clients specifically written for this purpose, or FTP may be bundled into another piece of software, such as a web-editing tool ( Dreamweaver & others), which uses FTP to transfer files to hosting server. A web browser can also serve as an FTP client.
How to download
There are many FTP clients exist for download on the Internet. They may be freeware, shareware or commercial applications with free trial periods. We used free FileZilla tool in this tutorials. You can download it free from HERE . We do not keep it for download as its always best option to download the latest stable version from the internet.
If you want to learn more about FileZilla then check the documentation HERE. If you have installed filezilla then check the steps given below and upload your files.
There are some other FTP tools also available for download. You can try them as well.
How to use FTP Tool
Tool

Video

Filezilla

Check your site before uploading your files to hosting server

How to connect to using FTP tool

How to upload site once connected

Check your site after file upload


Sibername.com is an
ICANN Accredited Registrar
Sibername.com is an Authority (CIRA)
certified .CA Domain Name Registrar
Sibername.com is an
Eurid Accredited Registrar
Sibername.com is an Accredited
.QUEBEC Domain Name Registrar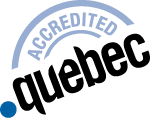 Sibername © is a registered Trade Mark of Internet and Software Technologies Incorporated - Canada
© 2000 - 2015 Sibername.com Internet Top Level Domain Names Registration and
Business Web Site Hosting Canada Inc. All rights reserved.
Sibername.com – 275 Slater Street, Suite 900, Ottawa, ON, K1P 5H9, CANADA
Fax: (866) 680-1880
Toll Free: (888) 333-3860
Local: (613) 482-2085
Ottawa | London | Montreal | Toronto | Halifax | Vancouver | Victoria | Calgary | Edmonton | Winnipeg | Saskatoon | Manchester | Maidenhead