Domain Name Generator
Search domain name ideas and instantly check domain availability.
Give it a spin – it's totally free!
Search
Use Sibername's domain name generator to search for business names and check domain availability instantly.
Choose
Get the domain name that fits your business and your personality (before someone else does).
Get Hosting
With Sibername's Canadian Website Hosting you get the best speed for your website.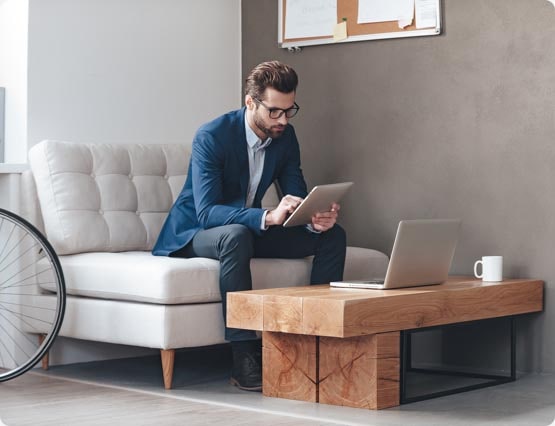 Let
Sibername

take care of your next domain registration.
Ensure you get reliable domain hosting and registration you can trust. Our all Canadian company has strived for unmatched customer service, 99.99% uptime, and providing our clients with new opportunities online with our extensive experience dating back to 1995.
Your Quest for a Unique and captivating Canadian Domain Name Ends Here
Sibername is the ultimate destination for finding the perfect domain name for your company, brand or business. Domain Names are much more than technical substitutes to complex IP addresses. A short and memorable domain name can make a humongous difference between creating a successful and sustaining web presence and getting lost in the internet realm. Sibername gives you instant joy of finding the perfect name for your online business, ABSOLUTELY FREE. All you need to do is enter your ideas in words and check for availability.
Why Should You Choose Sibername?
Online business is booming in Canada and competition for unique and meaningful domain names has become fierce. Your domain name will forever be associated with your brand and the products and services you offer. Purchasing a domain name and hosting from Sibername could garner many benefits, including:
It adds credibility to small and mid-sized businesses: Your company will look professional. Publishing your site through ISP or free web hosting sites generate generic addresses, which may not inspire confidence in your customers. You have to prove the trustworthiness of your business with your customers, especially with e-commerce sites.
A unique domain name can help you tackle the Digital Revolution: When you own an incredible domain name, it makes you a strong participant in the digital world. It also makes you look current and up to date on emerging technologies which could put you ahead of the competition.
A domain name adds mobility to your Canadian business: Having the flexibility to transfer web hosts and switch to your own in-house servers will be made easier if you own your own domain name. Just working with temporary URL addresses may affect your branding negatively in the long run and prevent much needed growth
Domain names help to create and build brands: More than anything else, a domain name increases brand awareness online. A domain name that matches a company name helps customers to remember it easily so they can return to the website.
Boost web traffic with a good domain name: You have the ability to rank higher in search results, and increase website traffic, if you decide to register a strong domain name that matches your business concept and brand.
Sibername Domain Names include: Free web hosting, private registration and SSL certification
Enjoy all these added features by purchasing your next domain name from us.
Find the perfect Domain Name
Enter any word that suits your business on Sibername's Domain Name Generator and check for availability instantly.
Select your Domain Name
From the search results, quickly choose the domain name that best fits your business, services and products, before anyone else does.
Web Hosting
Take advantage of Sibername's comprehensive services and receive free Canadian Website Hosting which can boost your website's performance.