Canadian Web Hosting
Bring your ideas to life, with 24/7 support, online security and reliable service




Why Choose Sibername for Web Hosting?
We offer secure and affordable web hosting services with a website builder, an online shopping module, and business emails.

Canadian Geolocation
With servers located on the Canadian east & west coasts, customers will have access to your website faster than ever.

Built for Speed
Up to 4x faster than competitors. Built for speed, security and reliability

Free Website Migration
Transfer your site seamlessly and free of charge

99.9% Server Uptime
You can expect a 99.9% server uptime guarantee when you choose Sibername as your Canadian web hosting provider.
Choose a package that's right for you!
Includes features like 1-click applications, free migrations and a 30-day money back guarantee.
Silver Web Hosting
Ideal for Personal Website Hosting Canada
* Renews at the regular rate.

Gold Web Hosting
Ideal for Business Website Hosting Canada
* Renews at the regular rate.
Platinum Web Hosting
Ideal for Hosting Canada Multiple Domains
* Renews at the regular rate.
Our plans come with everything you need to succeed online!
Sibername's customer support and strong product and services offerings ensure you have all the tools you need for reliable and effective website performance and speed.
View our Comprehensive Web Hosting Packages for more details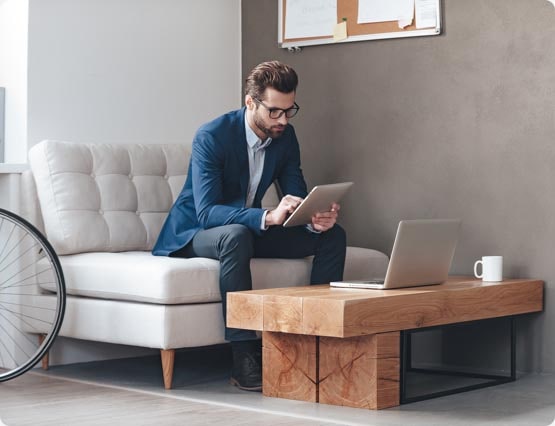 Choose the right provider
Sibername is a leading Canadian web hosting company providing customers with powerful, reliable and secure web hosting services.
Sibername provides complete, affordable web hosting with a full range of features like 24/7 premium support, 99.9% uptime guarantee, and migrations. We also offer complimentary daily system backups, so you never have to worry about lost data or information.
Find your perfect web hosting package
We offer a variety of high quality web hosting plans to meet your needs. Our standard hosting plans are comprehensive solutions designed for both private individuals and businesses of any size. All our web hosting plans use cPanel, a highly intuitive interface that gives you ultimate control
Don't just take our word for it!
Here are some customer reviews of our exceptional products and support!
Great service all round. Most recently, moved my account to a new server (at my request) to take advantage of the latest version of PHP. Thanks to everyone on the Sibername tech support team.

January 17, 2019

If you are planning on moving your website hosting then look no more. We've move our website to Sibername about 2+ yrs and it's been the best move I've made. Their service is impeccable, very knowledgeable and always ready to assist.

January 16, 2019

Amazing fast service and fair price with free privacy! What's not to love about it. Thanks

January 4, 2019

We have been a Sibername client for a number of years and each time that we have needed to contact them with a technical issue, they respond quickly. Thank you for the excellent service.

January 4, 2019

The team is helpful is addressing questions and providing fast and effective service!

January 4, 2019

So far from all the companies I've used Sibername is my favorite. I like that the interface is easy to understand and customer service guys are helpful. Other companies had some annoying tricks to sell you more and glitches with domain unknown features. Nothing like that with Sibername.

December 28, 2018

Fast and friendly assistence. Problems were solved at its best. Thanx a lot!

December 28, 2018

We have been working with Sibername for several years .. their staff is exceptionally professional and helpful and they have helped us to grow our community-based news publications globally - they answer all our enquiries promptly and helpfully ... a great company to work with!

December 21, 2018

Sibername has the best possible customer service. They understand that the customer is the heart of their business.

December 21, 2018

I have used Sibername for many, many years. The web-hosting platform is very reliable and well supported. The technical support is fantastic!

December 18, 2018

Sibername always goes above and beyond in their customer service. They are quick and local to me.

December 18, 2018
Read all reviews
FAQs
Here are the answers to some of our most asked questions regarding our products and services. Have any other questions? Feel free to contact one of our support agents.