Why Should I Buy a Domain From a Canadian Provider?
When you choose a 100% Canadian Registrar, you will receive the most competitive pricing and highest quality support. Sibername is a reliable and popular Canadian company and registrar serving the .CA domain name community for over 20 years and you receive the following:
Free Extras When You Register a Domain Name With Us
Free Website
Build your dream website with Weebly website builder. A simple drag and drop tool that doesn't require you to be a web developer.
Free Whois Protection
When you register a domain name, your full name, address, phone number and even email address can be easily found by anyone. However, we hide these details from the public so your information is kept safe.
Buy Your Domain Name Today!
A .CA domain name is important. If a person searches Google in Canada, Canadian websites organizally rank higher.
Select the perfect domain name
According to the Canadian Internet Registration Authority, CIRA, Canadians prefer to buy from websites with a .ca domain name extension. The main reason for this is the fact that in order to buy a .ca domain name, you have to meet specific requirements, one of which is being a Canadian. That means if you are Canadian individual or business, you know you'll be doing business with a fellow Canadian.

Some tips on buying a domain name: Buy one that represents what you do or sell. The length of the domain name is not as important as whether or not it is memorable, easy to understand or write.
Register Your Domain Name
Domain Name Transfer
It's a confusing term, and can also mean changing the service provider or the domain name registrar. If you already bought a domain name from another registrar, you can transfer it to us and take advantage of the freebies we provide such as a free 5-page website and free domain name privacy protection.
Domain Name Search
It may be difficult to decide which domain name to choose, especially if many of these domain names have already been taken. You can start your search by using our domain name search page, you can check if the domain name you like is available or not. With the help of our support team, you can easily transfer a domain name from another registrar to Sibername and take advantage of the free services we offer with our affordable plans.
Domain Name Generator
Another way to choose a domain name is by using our domain name generator. When you decide on a keyword like 'baker', for example, it will search the domain name database and give you available alternatives. You can choose your domain name from the hundreds of options provided. Using the tool is free and you can register the domain name as soon as you find the right one.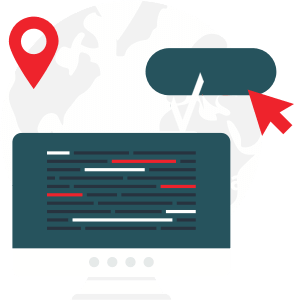 Premium 24/7 support
Our support staff ensures your requests are expedited and given special priority when passed along to our Tier II agents and engineers. You won't find quality support that compares anywhere else!
Premium, Experienced Customer Support Agents
Efficient Toll-Free Phone Number
Access To Customized Online Support Console
State-Of-The-Art Phone & Ticketing System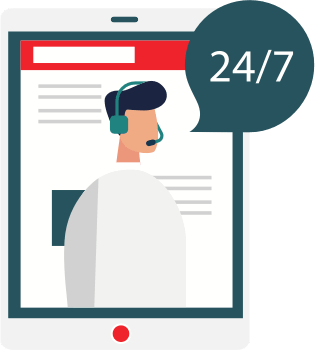 FAQs
Here are answers to some of the most asked questions about our products and services.