Register your
.cc

domain name with

SiberName
What is a
.cc

domain?
---
.cc Free Website Builder
Use our Website Builder to build your 5-page professional website free
Free .cc Privacy Protection
Protect your personal details from whois results by using our free privacy protection

is .cc accredited
How do I buy .cc domain?
Need domain name ideas? Find your perfect domain through our domain name generator.
Click the domain name and add it to the shopping cart.
Fill the registrant details.
Select a payment method. Amex, VISA, Master Card, Discover, PayPal, Email Money Transfer, Cash, Cheque.
Congratulations. You have your .cc domain name registered and ready to use with an email or website.
How do I transfer a .cc domain?
Please obtain the Auth-Code from your current registrar and start your domain name transfer through our Transfer Page.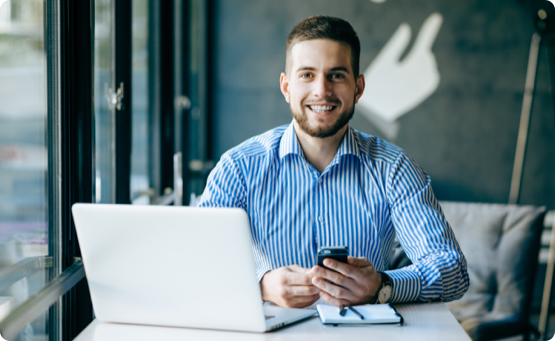 Thinking about transferring to Sibername?
We've made it
easier than ever!
We do much more than simply registering your domain. We offer a variety of services that are tailored for your website's specific needs and requirements.
.cc

Domain Name Registration Requirements
---
There is no restriction. Everyone can register this domain name.
Country: Cocos Islands
Reg Levels Offered: .cc
Minimum Name Length: 1 to 63
Dns Requirements: 2 to 13 allowed; max. 6 at registration
Domain Locking Available: Yes you can lock this domain name extension to prevent undesired transfers.
IDNs Available: afr, alb, ara, arg, arm, asm, ast, ave, awa, aze, bak, bal, ban, baq, bas, bel, ben, bho, bos, bul, bur, car, cat, che, chi, chv, cop, cos, cze, dan, div, doi, dut, est, fao, fij, fin, fre, fry, geo, ger, gla, gle, gon, gre, guj, heb, hin, hun, ice, inc, ind, inh, ita, jav, jpn, kas, kaz, khm, kir, kor, kur, lao, lav, lit, ltz, mac, mal, mao, may, mlt, mol, mon, nep, nor, ori, oss, pan, per, pol, por, pus, raj, rum, rus, san, scc, scr, sin, slo, slv, smo, snd, som, spa, srd, swa, swe, syr, tam, tel, tgk, tha, tib, tur, ukr, urd, uzb, vie, wel, yid
Explicit renewal: YES
DNS Sec: YES
Auto-renew date: 30 days before expiry
Grace Period: 40 days
Redemption Period: 30 days
Transfers: 1 year added to reg term
Authcode Required: YES
Frequently asked questions for .cc domain registration
.cc Domain Answers to some of the most asked questions about our service from our valued clients. If you have any questions, do not hesitate to contact one of our support agents!