Register your
.org

domain name with

SiberName
What is a
.org

domain?
---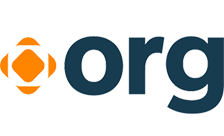 The Domain That Brings People Together
For Your Values:

Since its inception in 1985, .org has empowered and mobilized over 10 million websites, serving as a reliable online venue for organisations, companies, clubs, and individuals to communicate with their core audiences about a shared interest, passion or cause.

For Your Nonprofit Your organisation inspires people to make a difference, but getting the word out isn't always easy. That's why the .org domain has been a haven for nonprofits and do-good organisations for decades. It has helped reshape the online world by advancing causes, creating opportunities, and making our communities more open and collaborative. Redcross.org, Komen.org and WWF.org are just a few examples of nonprofit organisations that have grown tremendously by creating campaigns that point to a .org address. With their .org domains, these organisations instill trust and credibility, and they inspire their communities to make a difference every day. We are truly humbled by your passion and dedication to carry out your own cause or mission, and we look forward to witnessing it all happen on your .org.

For Your Community Research from Harris Interactive shows that the average adult Internet user now spends about 13 hours a week online, with roughly 22.7% of their time on Facebook, Twitter and other social media. The rise in social media has undoubtedly contributed to an increase in online engagement; however, studies show that when users are looking for immediate information about a company, individual, or cause that affects their community, the website is still the preferred go-to destination. So what kind of information can a .org website provide? The opportunities are endless. .org is the domain of choice for a wide range of community organisation categories, including arts and culture, sports and recreation, health and medical, education and religion, and much more.

For Your Business In an age where corporate social responsibility (CSR) programs and crisis management planning are on the rise and more transparent, .org stands as the natural domain of choice for businesses – both large and small – to highlight their philanthropic endeavors, strengthen their customer relationships in times of crisis and calm, and to illustrate their commitment to encouraging and making a positive societal impact to their current and potential stakeholders. For Your World The content of a .org website can appear in any language, but domain names have generally been limited to the characters used in English. .org domain names are available in a variety of character sets, so that characters like á, ç, è, ñ, and ö can be part of your .org domain name. You can learn more about .org Internationalized Domains Names by visiting our IDNs in .org Domains section.
.org Domain Name Generator
Use our free Domain name generator to find your perfect .org domain name ideas
.org Free Website Builder
Use our Website Builder to build your 5-page professional website free
Free .org Privacy Protection
Protect your personal details from whois results by using our free privacy protection

is .org accredited

How do I buy .org domain?
Need domain name ideas? Find your perfect domain through our domain name generator.
Click the domain name and add it to the shopping cart.
Fill the registrant details.
Select a payment method. Amex, VISA, Master Card, Discover, PayPal, Email Money Transfer, Cash, Cheque.
Congratulations. You have your .org domain name registered and ready to use with an email or website.
How do I transfer a .org domain?
Please obtain the Auth-Code from your current registrar and start your domain name transfer through our Transfer Page.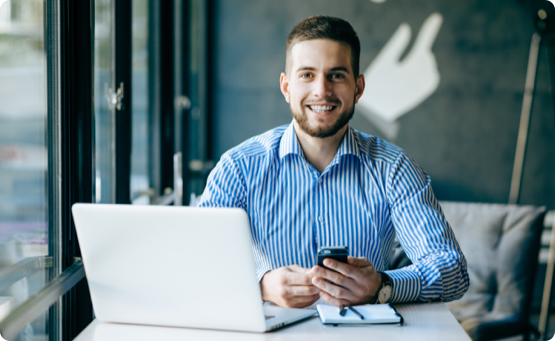 Thinking about transferring to Sibername?
We've made it
easier than ever!
We do much more than simply registering your domain. We offer a variety of services that are tailored for your website's specific needs and requirements.
.org

Domain Name Registration Requirements
---
There is no restriction. Everyone can register this domain name.
Country: This is a Global Domain Name and can be registered by anyone.
Reg Levels Offered: .org
Minimum Name Length: 3 to 63
Dns Requirements: 2 to 13 allowed; max. 6 at registration
Domain Locking Available: Yes you can lock this domain name extension to prevent undesired transfers.
IDNs Available: bel, bos, bul, dan, ger, hun, ice, kor, lav, lit, mac, pol, rus, scc, spa, swe, ukr, zh-cn, zh-tw
Explicit renewal: YES
DNS Sec: YES
Auto-renew date: 30 days before expiry
Grace Period: 40 days
Redemption Period: 30 days
Transfers: 1 year added to reg term
Authcode Required: YES
Frequently asked questions for .org domain registration
.org Domain Answers to some of the most asked questions about our service from our valued clients. If you have any questions, do not hesitate to contact one of our support agents!