10,000+ sites created with Sibername Website Builder
MAKE YOURS!
No programming.
Search engine friendly.
Build your amazing website
as simple as 1-2-3.
No programming.
Search engine friendly.
200+ Themes.
100,000+ Images.
Easy Editing.
Build Website in Minutes
No programming.
Search engine friendly.
Your Savings just got bigger
Save an extra
$4CAD
Every month
for 12 months
Try it Your Self
Demo
Demo
Demo
Website Pages
1
5
99
Storage
50 Mb
2 Gb
5 Gb
Monthly Data Transfer
Unlimited
Unlimited
Unlimited
Your own domain
From $2.99 CAD per year
From $2.99 CAD per year
Free2
Connect your own domain name
Free3
Free3
Free3
Email Accounts Included
2
2
2
eCommerce Shopping cart
—
Add custom Favicon5
—
Google Analytics
30 days Money Back Guarantee
—
—
Premium Web Site Hosting
No Advertisement
Premium Support
24 / 7
24 / 7
24 / 7
Uptime Guarantee
99.99%
99.99%
99.99%
Features
More Details
More Details
More Details
1 You could choose the any package and upgrade/downgrade at anytime;
2 Free Domain Name Registration / Transfer or Renewal, .ca/.com/.net/.org/.eu/.biz/.info/.name/.mobi extensions only;
3 Your web site is connected to any domain name you like without any additional charges;
4 The number of email accounts with your domain name like "info@yourdomainname.ca" which is covered with this plan;
5 It allows you to use your own favicon;
6 Premium annual term package is on special for the first term only. After the initial term is over the accounts will be priced at $199.95 CAD for Premium.
The easy to use website builder — create a website easily in just minutes. Domain name registration, website building, website hosting and email services are all covered under these plans. Please order the service and let us help you to build a strong online presence with our 12+ years of experience.
| | |
| --- | --- |
| All Plans Include Web Hosting | |
| 30 day Money-Back Guarantee | |
| Designs & Templates | |
| Unique designs & templates | |
| Website Editing Feature | |
| Unlimited Updates | |
| Quick Start Wizard | |
| Web Page Editor | |
| Create content with images using a MS-Word like tool (Web Based WYSIWYG Editor) | |
| Modify, rearrange your web pages at any time | |
| One-step change design feature | |
| Navigation/Menu builder | |
| Link to external sites | |
| Images, Photos and Logos | |
| Add your own images & logos | |
| Online Photo Album | |
| Stock Photos to use in your website | |
| Automatically photo resizing | |
| Built In Photos | |
| Flickr Integration | |
| Next Generation Blogging Module | |
| Blog Editing | |
| Schedule your Blog Post Publishing Dates | |
| Social Network Integration | |
| Import Blog from Wordpress/ Blogger | |
| Maps, SEO and More ... | |
| Maps | |
| Hit Counter | |
| SEO Optimized Website | |
| Customize Form Builder | |
| Incorporate Banners on your website | |
Start Building Your Website Now
Websitematic Ultra is your one-stop solution for building and maintaining a great website for business or personal use.Take a closer look at some of the great features shown below and then click the button to the right to start building your website now!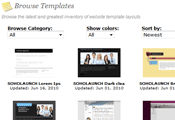 Professional Templates
Choose from hundreds of professional template layouts that you can customize with your own logo, menu, images, news feeds, and special promotions.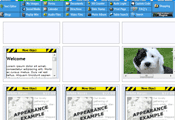 Drag-and-Drop
Adding content to your pages is easy with our drag-and-drop Page Editor. Add text, images, video, social media buttons, maps, forms, downloadable files, and so much more.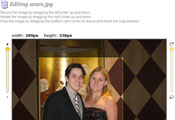 Image Editing
Rotate, re-size, and crop your images all right within WebSiteMatic's File Manager feature.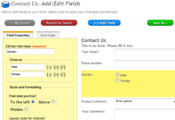 Web Form Builder
Create web forms to collect visitor information with check-boxes, comment boxes, file upload fields, and more.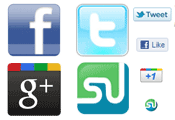 Social Media
Add Facebook, Google Plus, Twitter, and StumbleUpon share buttons to your pages to make it easy for your website visitors to share your site with their friends.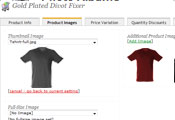 Shopping Cart
Full-featured shopping cart makes it easy to sell your products online. Includes full support for PayPal and 10+ other popular methods for accepting payments.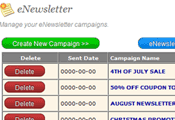 Email Newsletters
Send email newsletters to your customers when you have special promotions, events, and news to share with them.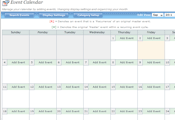 Event Calendar
Promote special events with custom calendars, and let your visitors add entries to your calendar.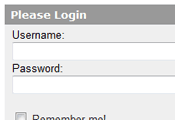 Member Logins
Password protect pages, calendars, and shopping cart items to create your own "Members-Only" areas.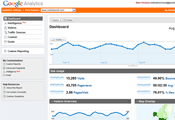 Google Analytics
Track visitor behavior with integrated Google Analytics, one of the most powerful traffic stats programs available.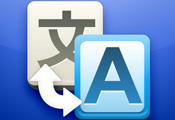 Integrated Google Translate
Buit-in Google Translate™ button helps you offer your website in 64 different languages. You can translate the administration area too!

Unlimited products
All Shopping Cart packages let you create as many products as you want. Whether you are only selling two eBooks, or thousands of products, you'll be able to create what you need. All products can have detailed specs like thumbnails, descriptions, price-affecting options (e.g., small/medium/large) and lots of extras.

Organize your products into categories
Our shopping cart gives you the power to organize your online store into categories and subcategories. This means you can display that snazzy mechanical pencil under "Pens & Pencils" within a master category called "School Supplies"

Showcase your products with image galleries
In addition to standard thumbnail and full-size images, you can add an unlimited number of additional images to each item in your online store. Additional images will display on the product's detail page as a gallery that your customer can browse through.

Offer coupons and volume discounts
Coupons are a great way to promote your store and get people spending. Our shopping cart lets you create unlimited special coupon codes, good for either dollar amounts or percentage discounts, which you can give out to potential customers. You can also create automatic volume discounts that apply whenever a customer purchases above a certain quantity.

Promote related products at checkout
Are you planning to offer several products in your online store that are related to each other? You should promote them together! Similar to Amazon.com's "Products you may also like" feature, our product recommendation engine lets you promote related products while the customer is reviewing their shopping cart contents.

Lots of options for accepting payment
Our shopping cart supports virtually all popular payment methods. We have over 15 built-in options for accepting payment, and you can choose which one you like. You can accept credit card payments directly on your website, or send customers out to a third-party (e.g., PayPal, Worldpay). Also supports Check/Money Order purchases.

UPS real-time shipping rate calculation
If you are planning to sell physical products, then you'll need to ship them! Our shopping cart includes built-in support for UPS shipping. When customers purchase products, they can select which shipping method they want (e.g., Ground, Next Day, etc.) and their shipping rate will be calculated automatically by UPS and applied to their order.

Digital product downloads
Are you planning to sell digital products like eBooks? Our shopping cart makes it easy! You can associate downloadable files with individual shopping cart items, so that purchasing that item gives the customer access to a certain file download. You can also create a mix of physical and digital products.

Match colors to your site theme
Our shopping cart lets you completely customize the look and feel of your online store. You can fine-tune the colors for each piece of your online store, and also turn certain features (like product search) on and off to suit your needs.

Full international currency support
Our shopping cart is preferred by store owners all over the world. Wherever you're located, and wherever your customers are located, our shopping cart has the features to support you. All international currencies and currency symbols are included, as well as complete international tax features (including VAT/GST).